Worldview
Summary of First Nations Worldview:
Love one another and help one another. Sákihitók mina wicíhitók. (Cree proverb)
First Nations worldview represents a unique perspective of the world and the interconnectedness to one another in the circle of life. Each Nation has their own ceremonies, protocols, and ways of relating and living this perspective. The main element of the worldview is to live in harmony with all created things and to ensure that all is in balance with one another. The worldview considers all things of the natural world to have a spirit, equally valued and that we cannot live one without the other. We experience worldview through oral traditions, ceremonial practices, stories, and dance. There is a balance of the spiritual, physical, emotional, and intellectual self. First Nation peoples acknowledge the Creator as the giver of life.
Earth teach me quiet ~ as the grasses are still with new light.
Earth teach me suffering ~ as old stones suffer with memory.
Earth teach me humility ~ as blossoms are humble with beginning.
Earth teach me caring ~ as mothers nurture their young.
Earth teach me courage ~ as the tree that stands alone.
Earth teach me limitation ~ as the ant that crawls on the ground.
Earth teach me freedom ~ as the eagle that soars in the sky.
Earth teach me acceptance ~ as the leaves that die each fall.
Earth teach me renewal ~ as the seed that rises in the spring.
Earth teach me to forget myself ~ as melted snow forgets its life.
Earth teach me to remember kindness ~ as dry fields weep with rain.
- an Ute prayer
---
Teacher Lessons to embed FNMI ways of knowing:
1) Living Histories
| | | |
| --- | --- | --- |
| | | |
| soil observations | leaves for composting | Daphe Pooyak, traditional knowledge |
(project funding by Sask Culture)
---
Links:

---
Other Resources:
teacher resources, transcript of the video, flash site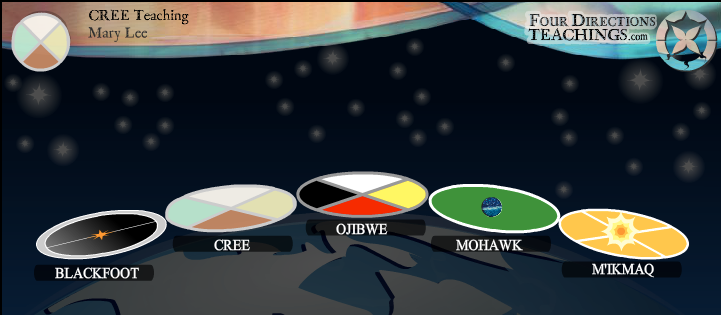 Return to Big Ideas