Guests in the Classroom
Living Histories Resource People:
Are you interested in inviting in a guest to your classroom to present on a specific topic? Would you like an artist (any media) come to do a workshop with students? In 2013, Living Sky School Division began creating a directory of resource people who are interested in working with and visiting our schools. The list is ever growing and we hope it helps schools make contact with skilled resource people. You may be able to receive some funding through LSKY's Living Histories program through shared cost of:
Travel
Honorarium $250 (usually)
protocols as needed
Living Histories Cultural Directory
For more information please contact: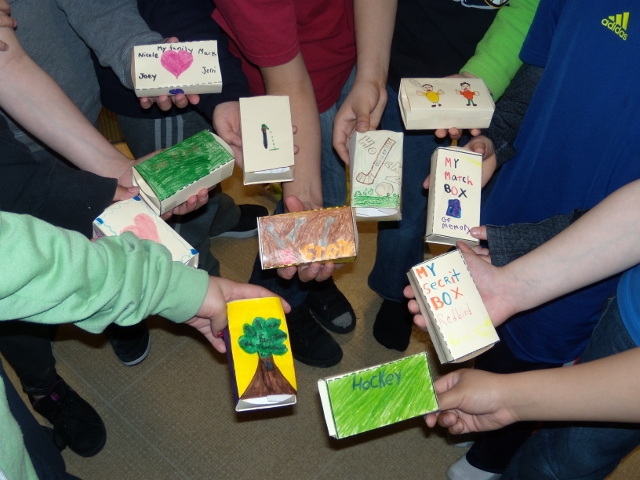 Students make matchboxes while in a workshop with Jeannie Corrigal as she toured a film called "Jim Settee: The Way Home".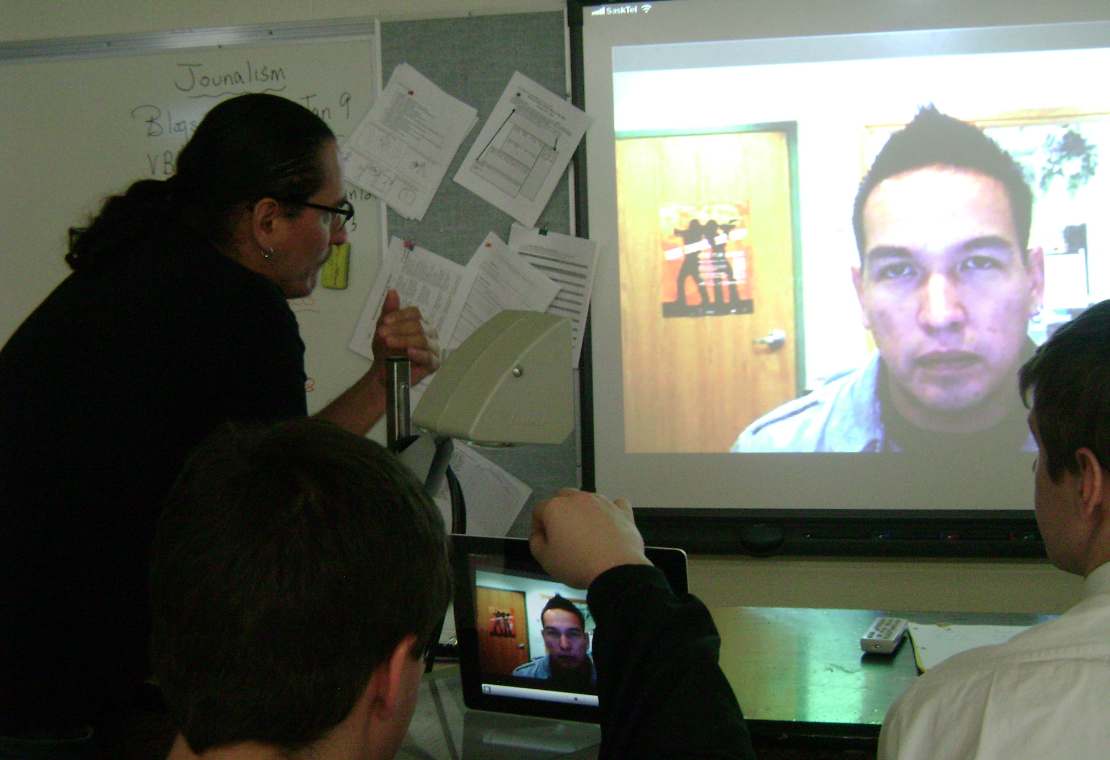 Filmmaker, Marcel Petit, works with high school students and interview Hip Hop artist, Brad Bellegarde by Skype. The project was called "Danger of a Single Story".
---
Cultural Knowledge Keepers and Elders
Office of the Treaty Commission (OTC) also has a Speaker's Bureau of approved presenters. You can find information on the OTC website.
The Office of the Treaty Commissioner is dedicated to making Saskatchewan residents more knowledgeable about treaties with the goal of improving relations between all Saskatchewan communities. The Speaker's Bureau is made up of approximately 25 appointed members. Members are appointed based on thier vast treaty knowledge as well as their ability to present treaty information in an unbiased and neutral manner. All members have a wide range of experience and knowledge about treaty issues and are made available to the public for treaty presentations.
To request a treaty presentation please contact Jennifer Heimbecker by phone 306-667-5653 or by email jheimbecker@otc.ca